Keeping an Eye on Future & Responding to the needs of Industry for greater Precision, greater speed & labour saving solution with precision measuring technology, MGPL has successfully entered Air gauging, Air Electronic gauging, Auto gauging & Multigauging.
MGPL Executed Many projects for multiparameter checking of variety of components, MGPL developed one of the most advanced interface unit which can be used with specially designed relay output for marking or can use for sorting.
MGPL has successfully completed many multigauging projects for various components below which are running trouble free to our customer premises. Some of them are as below.

CRANKSHAFT 2 & 4 WHLR
VARIOUS SHAFT
DIFFERENTIAL CASE
CAMSHAFT
CON ROD
ENGINE VALVE
CYLINDER BLOCK
CRANK PIN
BRAKE DISC/DRUM
TURBINE HOUSING
CENTER HOUSING
HOUSING COMPRESSOR
RING NOZZLE
BACK/SEAL PLATE
BUSH/BEARINGS
BEARING CAP
HUB
PISTON
CONTROL VALVE MANIFOLD
METAL INJECTION MOLDING COMPONENTS : FASTER FACE, SPACER, VANE ETC.
CRANKSHAFT MULTI GAUGING (2 Wheelers)
TO CHECK:
Outside Diameters (2/3 places).
un Out.
Inside Dia.
CRANKSHAFT MULTIGAUGING (4 WHEELERS)
MGPL supplies total solution measuring following parameters of crankshafts.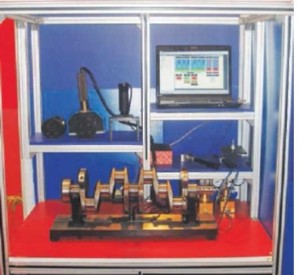 Pin diameter &Ovality (Convexity if required).
Journal Diameterand Ovality (Convexity if required).
Flange End & Gear End Diameter.
THROW(Center Distance).
Flange end, Gear End,
Run outsw.r.t. 2 Journals PIN Width Woodruff Width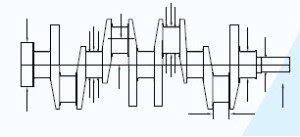 PISTON MEASUREMENT
Diameter Skirt.
Diameter Groove.
Diameter Ovality.
Pin Bore Dia.
Pin bore center Height.